Donate Now!
Thank you for supporting us! We have the following options available as donation opportunities from our website. If none of the donation opportunities below include programs which you are interested in supporting, you may contact us to find out more donation opportunities by phone or email.
#ProudlyDeKalb

#proudlydekalb is a collaborative effort of the community to celebrate all the positive things DeKalb has to offer. We want to celebrate our achievements and highlight our attractions. Welcome to DeKalb, IL where we are #proudlydekalb
Donate
DeKalb Area Arts Council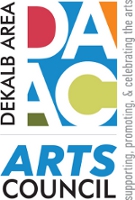 Mission Statement: The DeKalb Area Arts Council recognizes that the arts enhance the quality of life and vibrancy of communities and thus supports, promotes, and celebrates the arts throughout the greater DeKalb area.
Donate
DeKalb Municipal Band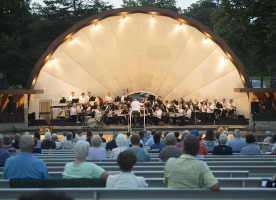 For 166 consecutive seasons the DeKalb Municipal Band has played on. It has become known as the longest continuous playing band in Illinois. The band was originally formed in 1854 when a group of musicians returned to DeKalb from the California Gold Rush after an unsuccessful attempt to strike it rich. They were organized as the DeKalb Silver Cornet Band and the music began its long journey to present day. The band has survived several wars and conflicts, lack of funding, and economic depressions, but throughout this, not a lack of support from the community. Through good times and bad, the band plays on.
Donate
Egyptian Theatre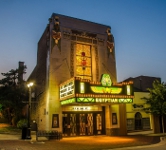 The Egyptian Theatre is operated and maintained by Preservation of the Egyptian Theatre, Inc. - a 501(c)(3) non-profit organization. Support from individuals and the community is essential as there is no operational funding received from outside sources.
Donate